Ezzam Rahman / Singapore
Installation and Performance Art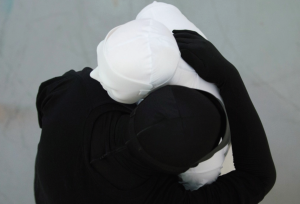 This will be a tribute piece of work for my late father. This year, 2015 marks the 5th year anniversary of his departure and it is appropriate for me to be presenting a work in the land that he originated from, Malacca, Malaysia. The work is not only a dedication but also to all who have experienced lost of any kind. The intended actions will be slow in pace, simple bodily movements and very curated interaction with the audience. I want the audience to involve themselves emotionally as they experience my presentation.
"I see my works, may they be through the sculptures, installations or performances as unfinished glimpse of the basic human emotions."
Date: Saturday, 28 Saturday 2015
Time: 10:00AM
Venue: Site 2