Natasha Wei / Singapore
Performance Art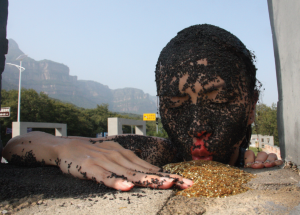 In a recent work "Revival" performed locally, I have altered and manipulated landscapes with my body and materials from nature. In this festival, I intend to share the concepts and ideas of bodily existence in nature through art, creating dialogues between the elements of the human and the natural. This performance is a strange and haunting juxtaposing of the elements.
Contemporary performance artist Sophia Natasha Wei addresses the human condition. The corporeal endurance of the female body to achieve empathy is expressed through her visual language. She works with confines of space and distorted beauty. Her works have evolved to present the liminal zone between painterly images and live action.
Date: Saturday, 28 November 2015
Time: 1:00PM
Venue: Site 4