Soong Ro Ger / Malaysia
Performance Art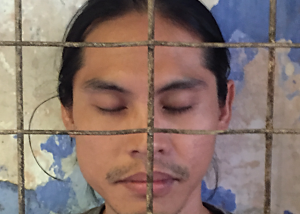 This human installation is driven by Ro Ger's own experience witnessing the imprisonment of a displaced guest worker. The scene caused him great distress. Ro Ger constructs a 'cage' and puts himself in it for as long as he can endure. This is a meditation of the sense of loss of freedom.
Ro Ger is a local artist since the first MAP Fest in 2009. This is his first solo work after numerous collaborations with Anthony Pelchen, including MARP (Malaysia Australia Raft Project, performed at last years's MAP and again at ACCA (Australia Centre for Contemporary Art), Melbourne in October 2015.
Collaborators: Joané le Roux, Monika Benova, Andy Lim.
Date: Saturday, 28 November 2015
Time: 7:00AM
Venue: Site 2