Every Child is Gifted
visual art exhibition and market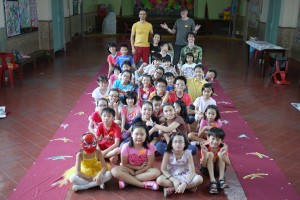 The title of this exhibition is Every child is gifted. We will exhibit approximately 100 pieces of our students' work.
The painting of the children are for charity sale, so that the fund raised can be used by Sacred Heart Convent in maintaining this exhibition hall.
This exhibition hall was built before World War II as a dormitory for convent girls. It was subsequently turn into classroom and so on, but left vacant for the past 5 years. It has the original wooden flooring. Lately, we had little restoration work to make this exhibition hall (about size of 3 classrooms) into usable state.
We want to show the public, especially Malaccans, children have ability to draw and paint and shouldn't be restricted only to colouring pre-drawn images often introduced in schools. – Amy Lee, owner of Heeren Art Malacca.
Date: Friday, 27 November 2015 – Sunday, 29 November 2015
Time: 10:00AM
Venue: Site A