SELAMAT DATANG
Melaka Arts and Performance Festival (MAPFest) has reached 9 years since its inception. It's that fleeting feeling when things are good and something distinct has developed like a child with its own unique personality.
MAP has developed a philosophical vigor. The Festival is now a rich ground where artists from different disciplines, backgrounds and levels of accomplishments can find a platform for creation, collaboration, exchange and creative experimentation.
Differences and always returning to the origin, the source where all creative power starts. We remind ourselves of why we exist and the inexhaustible way enthusiasm for life is propelled through art.
MAP has won many awards within the areas of arts and global community. Bold ideas are freely accessible for everyone and in inexpensive ways. MAP is a strong and rich cultural emersion for the visiting artists and spectators.
This Festival is inclusive, belonging to the artists and the public. In a highly marketed world, we are reminders of why one exists and what is truly valuable to humans.
Themes of spiritual transformation create a frame for works of art. We inspire one another, support each other and encourage uniqueness.
A Festival for independent artists who come on their own source of support to perform, collaborate and exchange and share ideas. We thank all artists deeply. Thank you also Andrew Ching, Suen Kar Nee, Takashi Takiguchi and the E-Plus crew without whom this festival would not be what it is!
MAPFest has gained a high national, and international profile, not because it has a huge budget or is spectacularity in terms of ornamental extravagance, but its fresh, bold, diverse art.
Enjoy!
Tony Yap
Creative Director
---
WELCOME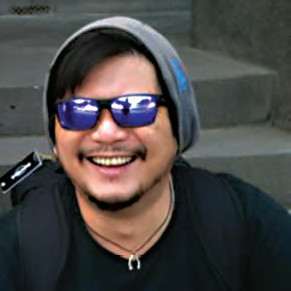 Nine years have gone by with a blink of an eye since the beginning of the Festival in 2009. The Festival, which draws crowds of all walks of life from all over the world, has now grown to become one of the world's largest independent art and performance festivals to be held at a UNESCO Heritage site.
It is with great pride that we continue to support the Festival's longevity as more people look forward to visit Melaka each year, specifically to attend the Festival. We are also constantly humbled with the participation of the amazingly talented artists who travel from near and far to showcase their works of art and performances, as well as to share their artistic wealth and knowledge with the local community.
The Festival has garnered an accolade of awards from critics and fans from all over the world, including: Asia-Pacific Stevie® Awards in Shanghai – Gold Winner for "Marketing Campaign (Culture & The Arts)", Marketing Awards in Singapore – Gold Winner for "Best Use of Venue", Bronze Winner for "Best Arts and Culture (Event)" and Bronze Winner for "Best Ambiance (Event)" as well as Sin Chew Business Excellence Awards in Malaysia – Winner for "Best Use of CSR" and Winner for "CSR Excellence", to name a few.
We would like to express our sincere appreciation and deepest gratitude to every contributing artists, sponsors and supporters as well as the organising and management team for making the Festival a great success throughout.
Thank you and terima kasih.
Andrew Ching
Festival Producer