MAPPING
Deden Tresnawan – Kidung Panglokat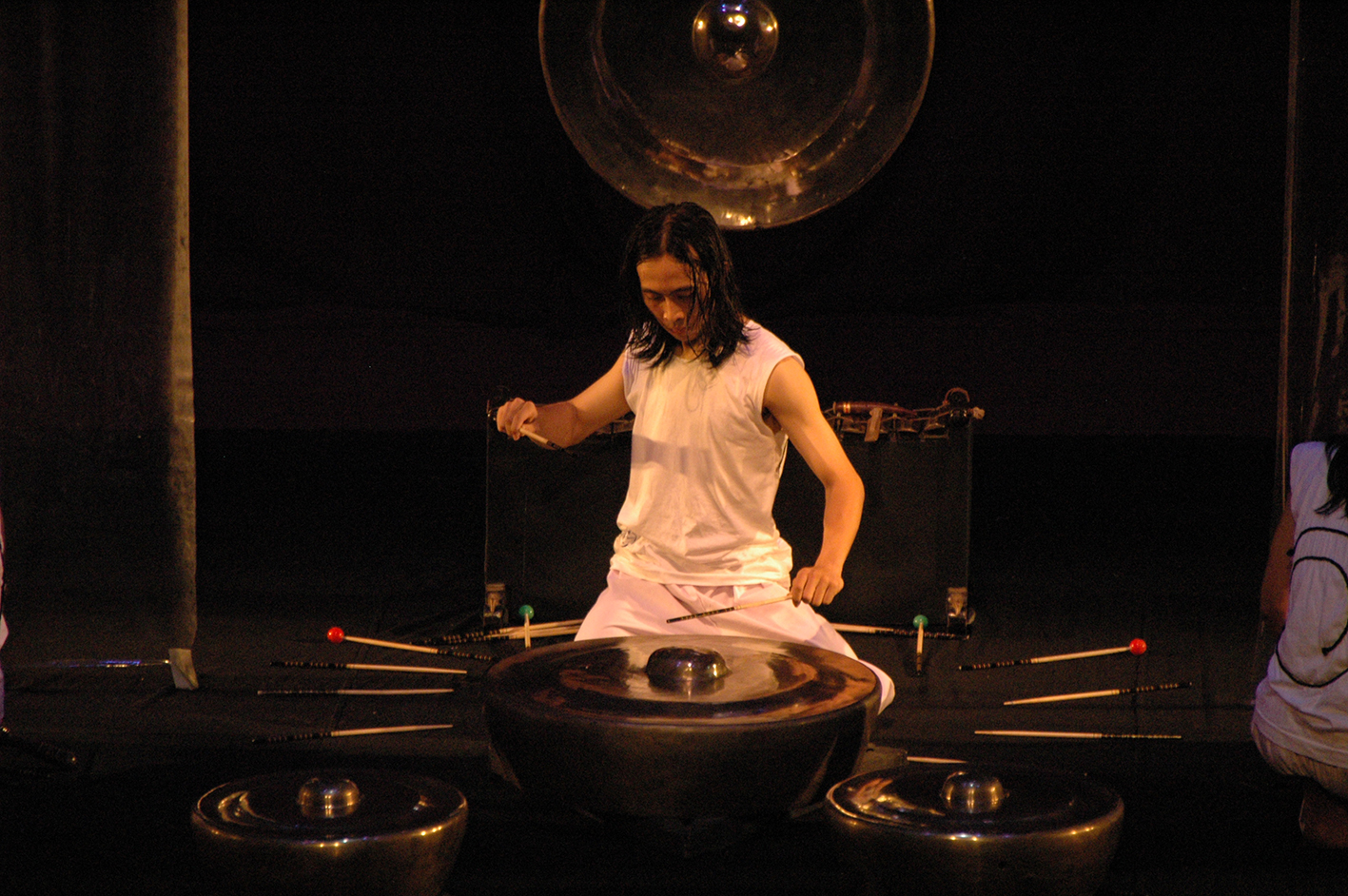 Synopsis
Nature has given everything for life in this world, nature is the source of all life that exists, the nature that exists today we should take good care of by giving a respect to the universe by keeping and maintaining it well.
Aziz Amri – Tickling My Patience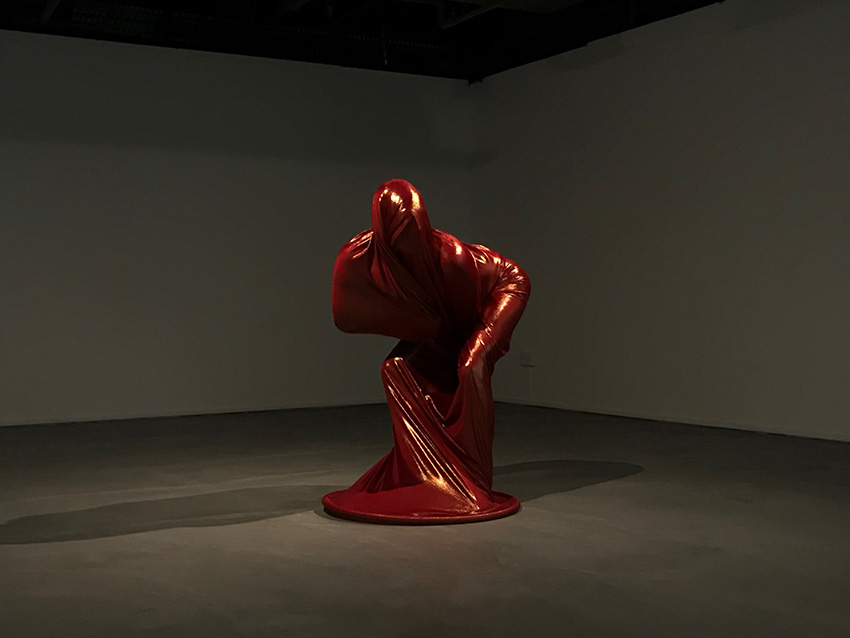 Synopsis
A one-hour performance is presented using a stitched elastic red fabric copying the figure of an hourglass. Wearing the fabric all over the body, the performer slowly and accumulatively applies pressures onto the fabric by twisting and stretching it. The action forms posses that visualize the curves and shapes of the body. The performer will be blindfolded. The body struggles in dance-like movements, interacts with an hourglass by his side while accompanied by a playlist of ASMR soundscape.
Anna White – Soft Edge/Hard Edge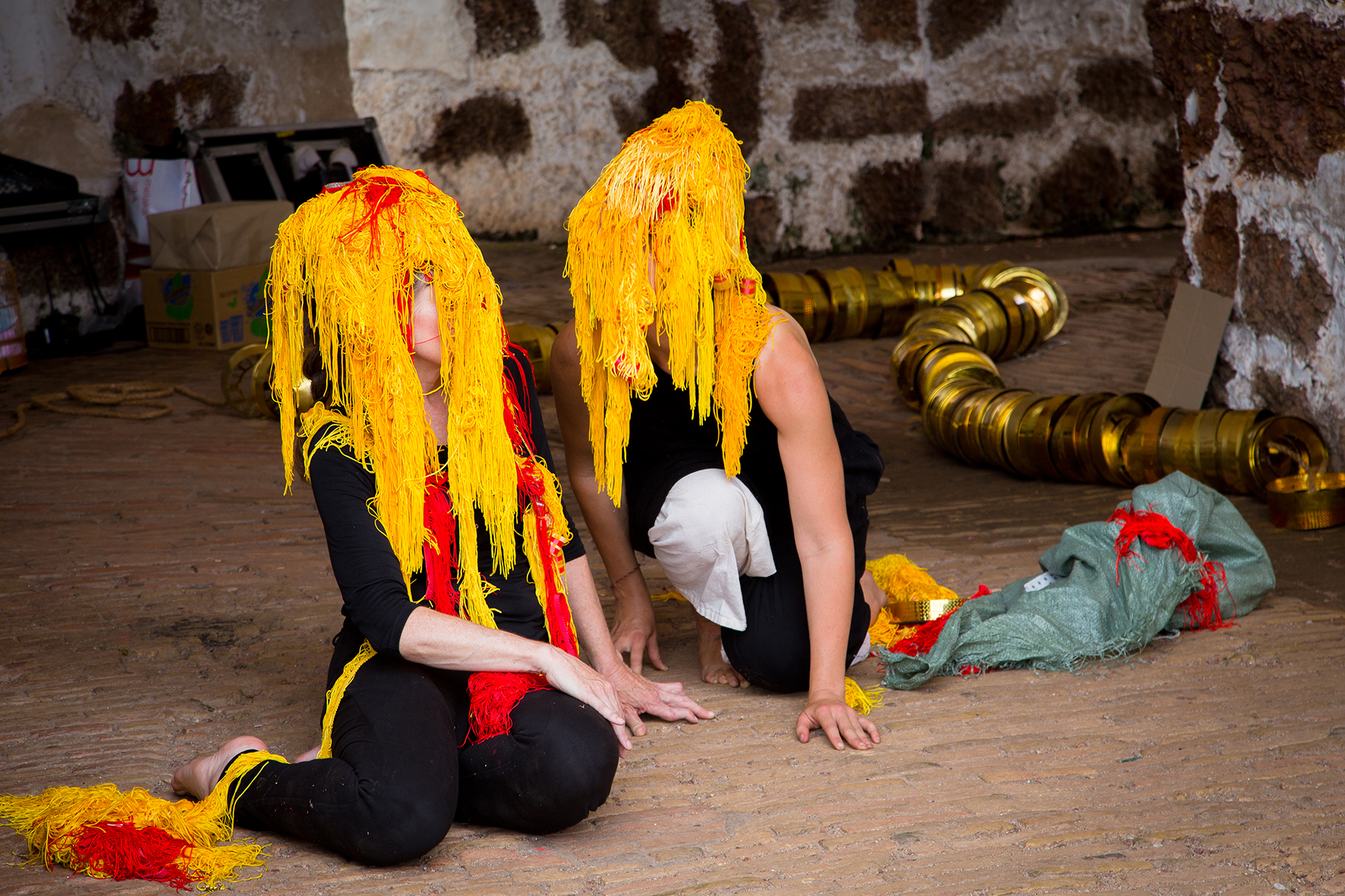 Synopsis
Taking its title from an exhibition of paintings shown in 2008, in which it was said that "the artist was less concerned with the gross materiality of oil paint but its theatrical ability to invoke intuitive gesture, rapid drama and infinitely subtle transitional states."* I used  scrapers and other tools to bid paint to compose the painting. Here I use the medium of the body to explore similar ideas.  * Ross Moore
Emily Bennet, Rueben Lewis  - I hold the Great Rack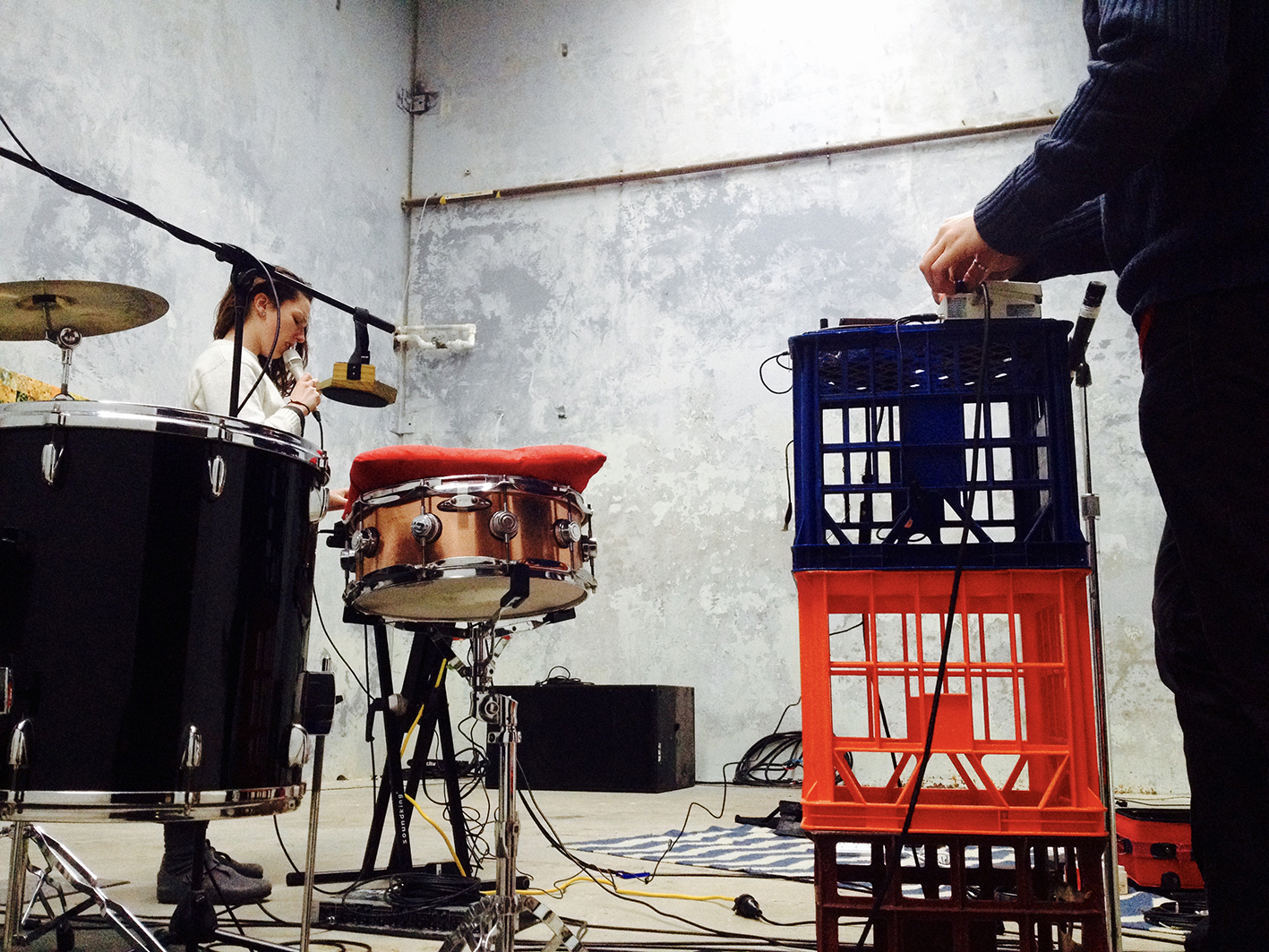 Synopsis
Reuben Lewis, from the popping psychedelic jazz collective I Hold the Lion's Paw, and Emily Bennett, from the landscaping surrealist improvised trio Great rack and empty club reverb, clash in the meta-named duo, I Hold The Great Rack.  Lewis hustles on trumpet through an outboard of effect pedals as Bennett speaks her mind via an outdated Korg multi-effects rack.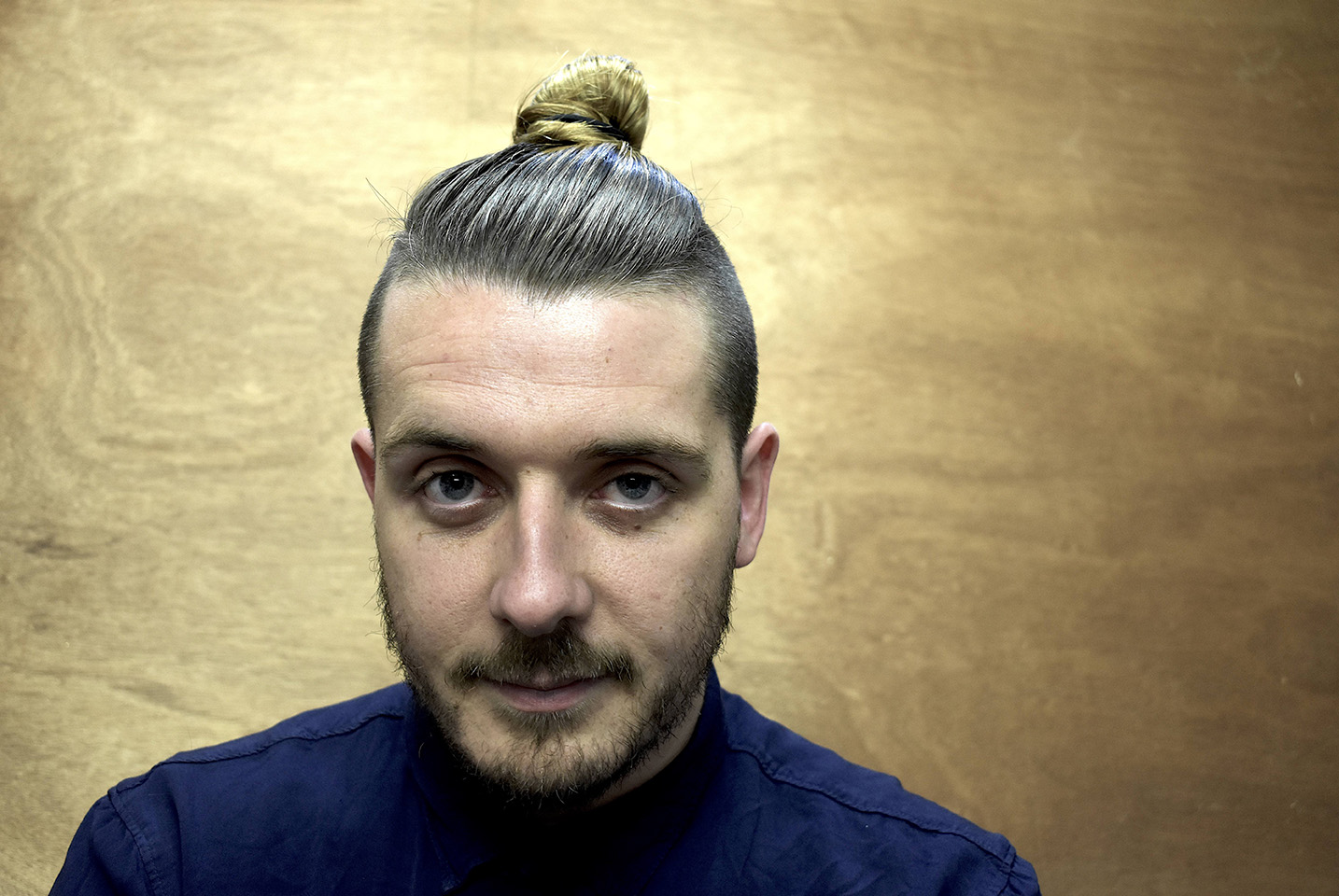 "Reuben, I think we were flirting or maybe it was just me flirting with you?  Ah well, ah well, ah well.  Ah well it's all for the promotion of my band.  And, you know, any press is good press and any mess is good stress.  It's all good.  No worries.  I've forgotten already what you even said.  Nah. It's in the past, it's whatever.  Oh, don't even worry about it.
Hester Welch – The Food Play : An Experiment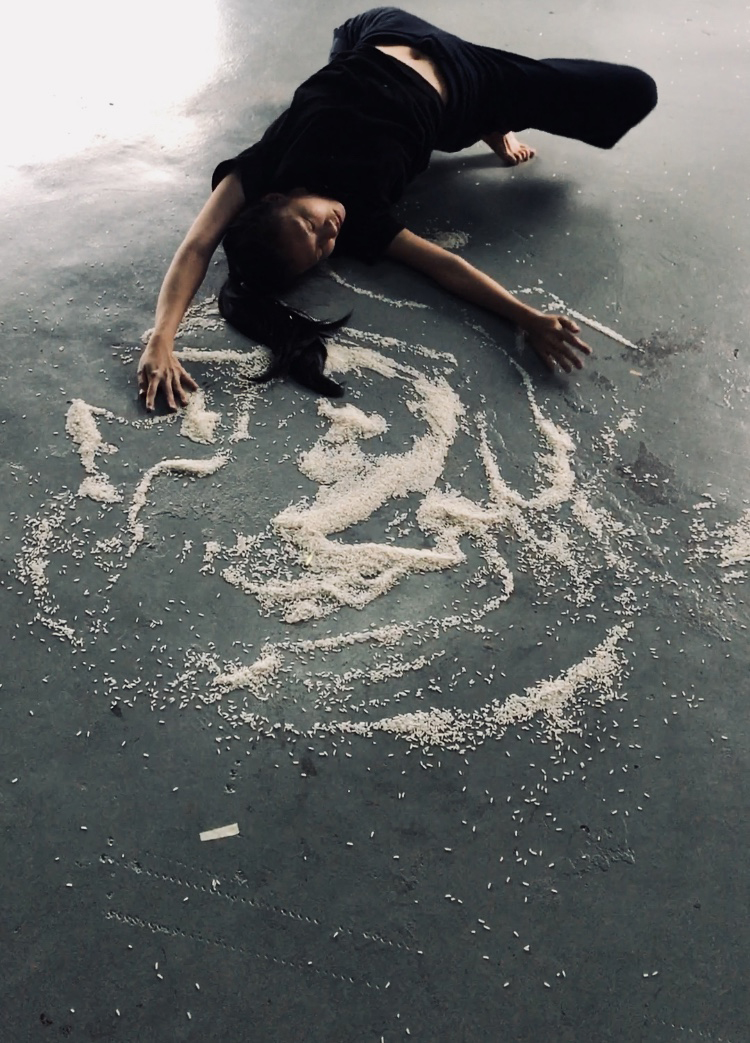 Synopsis
In this project, food, play and movement are combined for a cross cultural experience, where sharing and creating with the audience are at the heart of the event. Here the acts of preparing, cooking and sharing food become a metaphor for multicultural society.
Joanne Davis – Business Geisha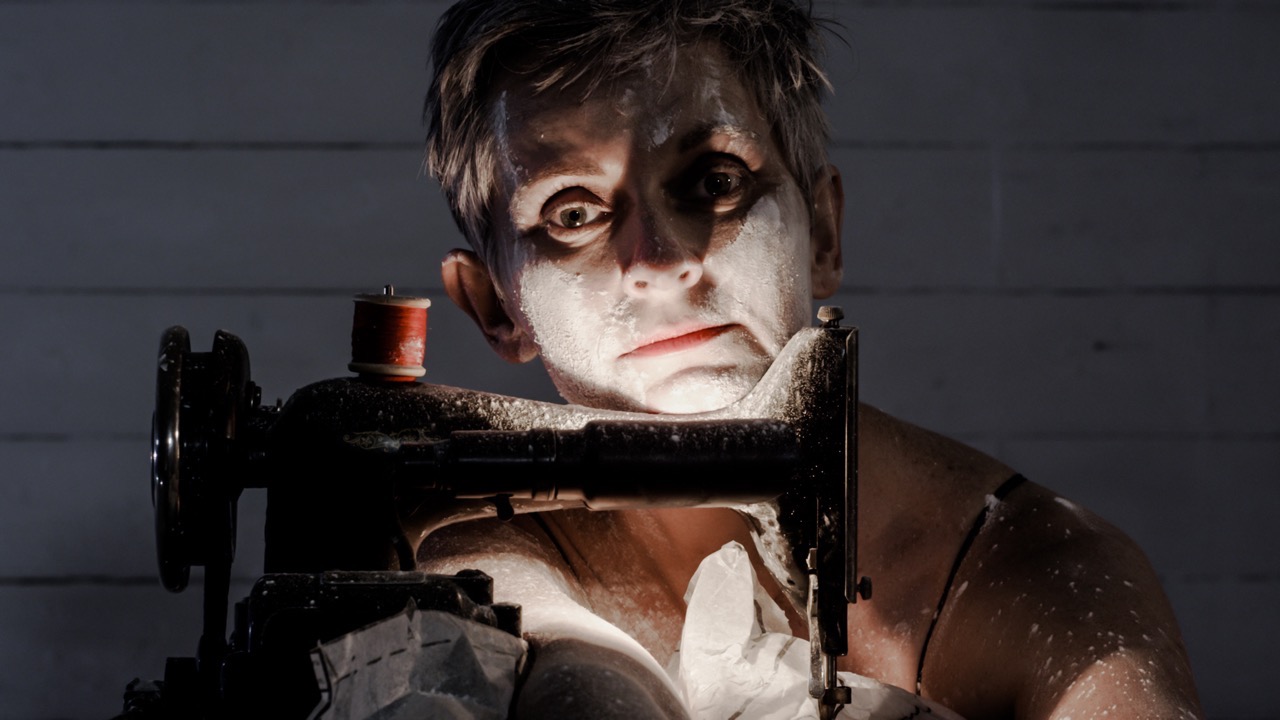 Synopsis
'Art of Business…
Woman of Art…
Business of Woman…
Where is our rich life?
Joanne Davis, actor & performance maker, explores the notion of 'Trade' … why power, commerce and business?  Are we fooled by the 'art' of business?
Kathleen Gonzalez -
__ X I B A L B A Y __ "Superterrestrial – Tierra Adentro" Experimental and Contemporary Dance Performance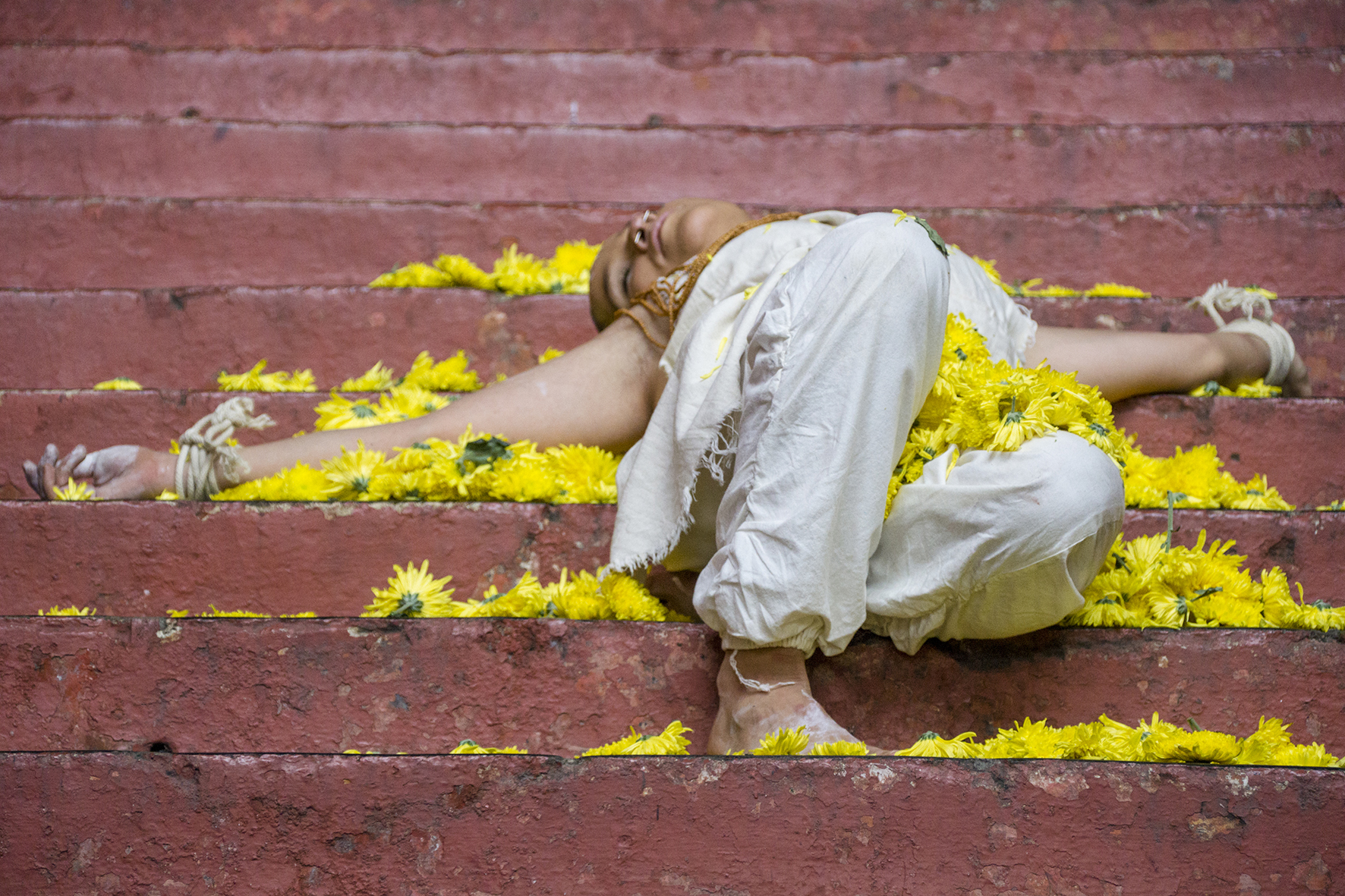 Synopsis
Thinkers of life.
Reality needs our perceptions alive and active. 
Everything is an integral act and nothing is isolated from the flow of life.
Every act has an integral relationship with the cosmic forces, natural manifestations, and telluric energy.
The miracle of how to be born, is what universal consciousness means. 
We should not forget that it ever happened as it will certainly return.
It's time to awaken the knowledge of our inner selves.
Lee Kien Fei – I Am Living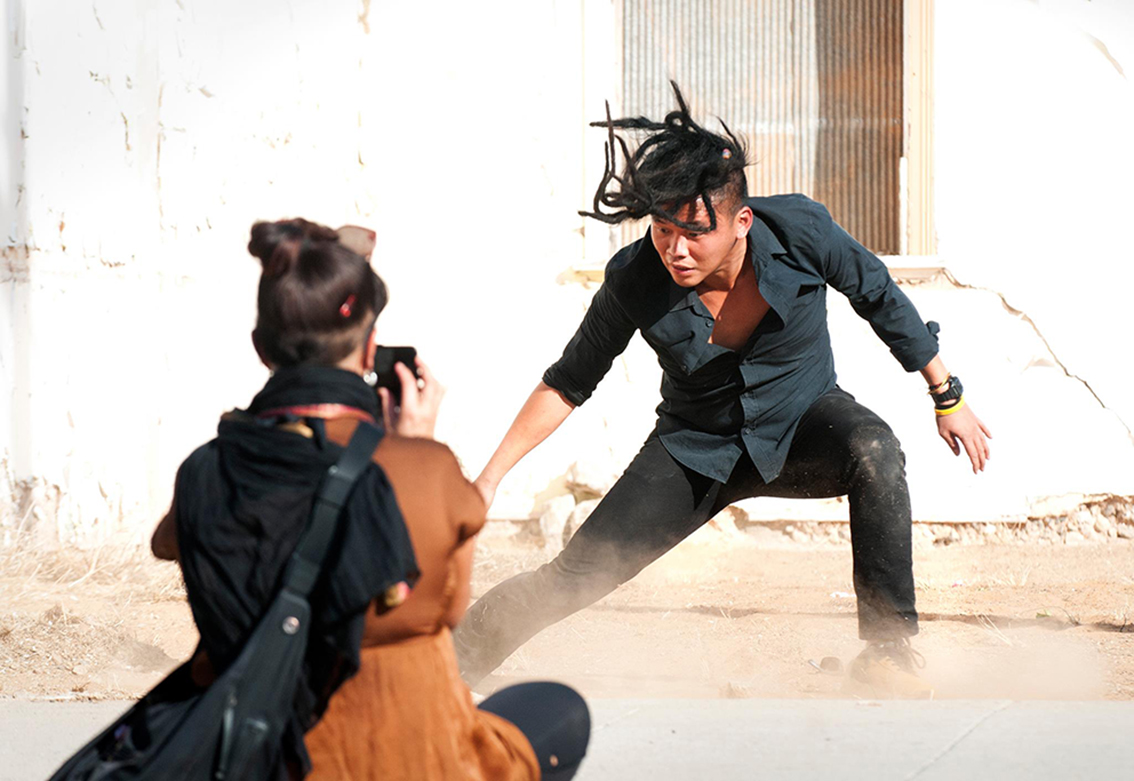 Synopsis
I am living on the Route 76. That's a sunny day, you took a picture of the trunk road, telling me that you would love to blend into the skyline, became one of the blue and white. This is a tribute, a spiritual ritual between friendship
Lim Paik Yin – Bodies & Creatures of Time
Synopsis
A movement piece exploring the essence of past, present, and future through gestures.
Lisa Dethridge – The Village Well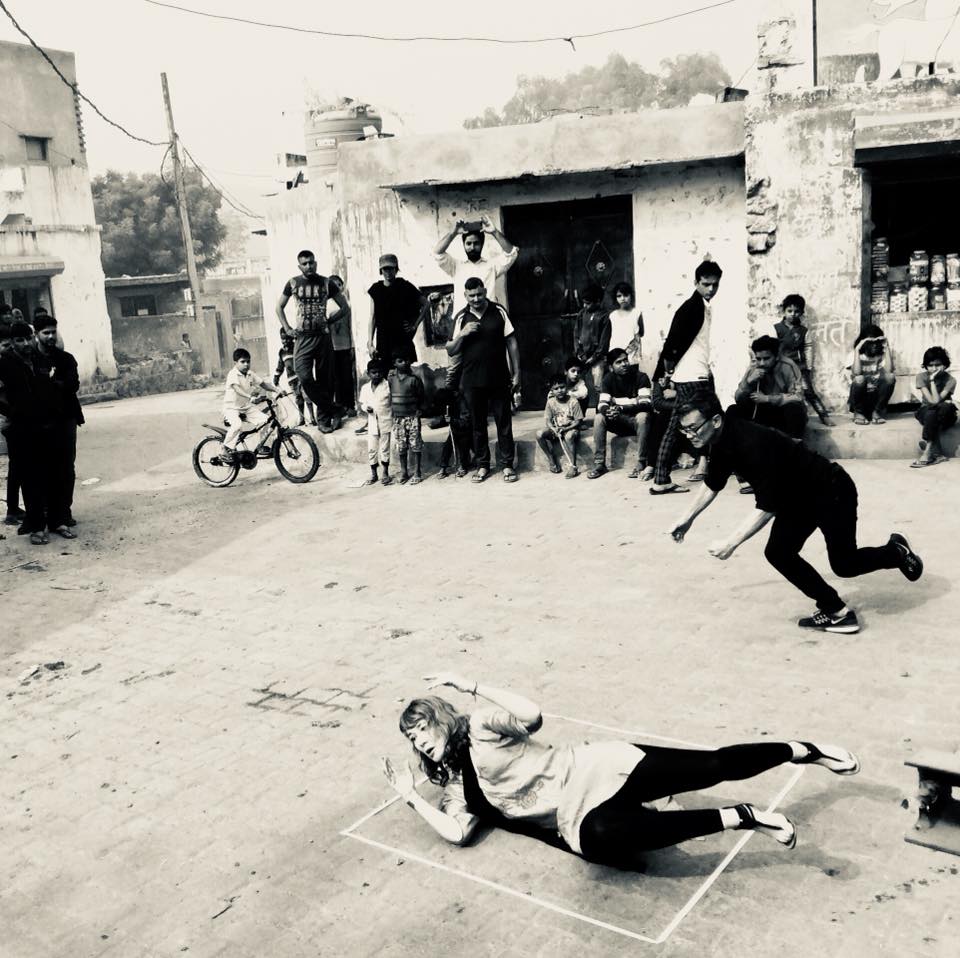 Synopsis
A 20 minute performance for female ensemble of 9-12 dancers on the theme of the Village Well.  The performance explores the location as a gathering point for women to bathe; to launder and to laugh while they chat and solve their problems which include a mysterious intruder who threatens their privacy.
Luca Romani – The Dream House Project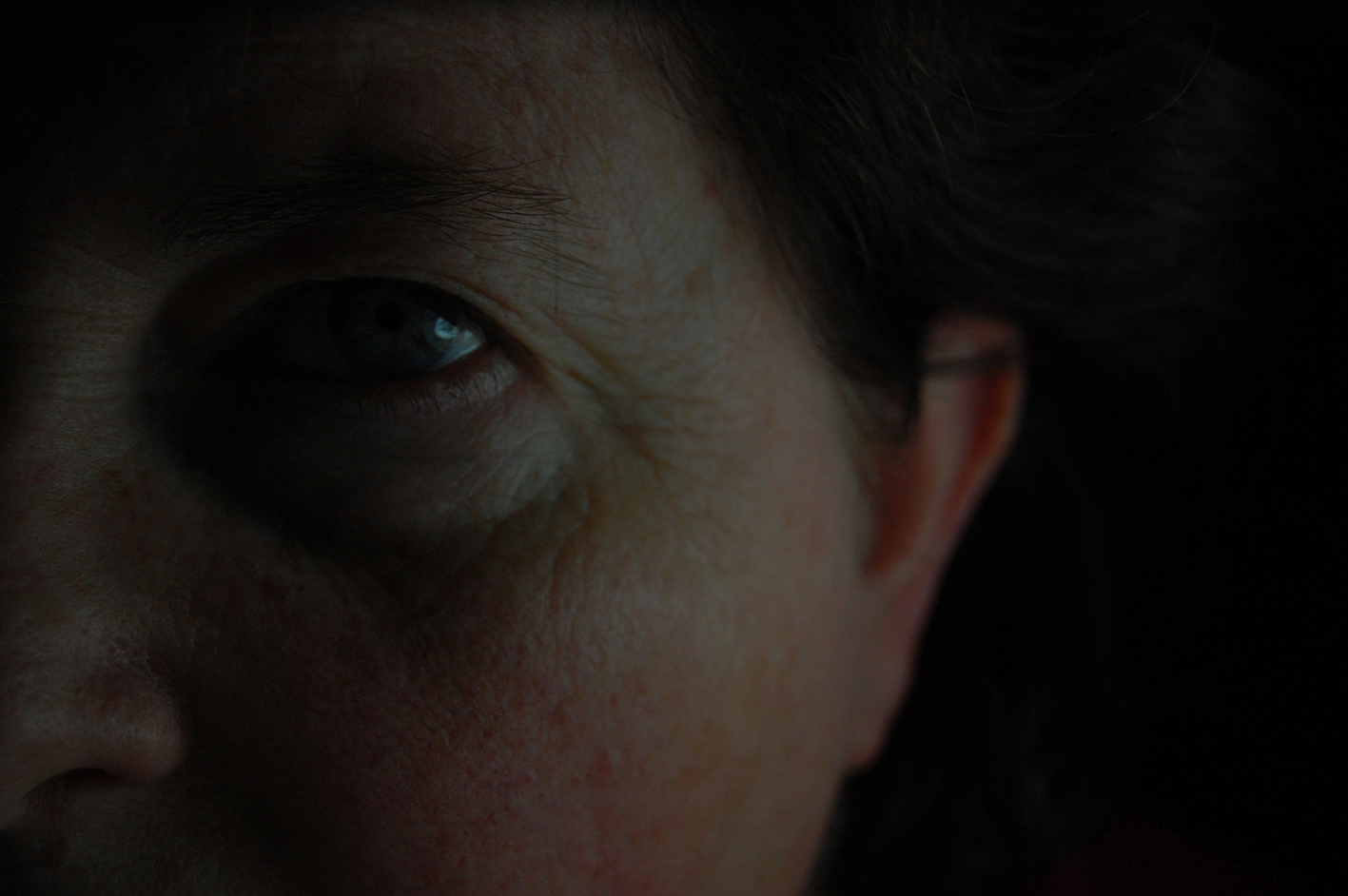 Synopsis
Narrated by a woman remembering a past life, a past love, a past loss, the audience encounters three characters. 
The woman herself, the memory of her husband and their young friend. 
These three characters, represented by an actor, a dancer and a musician, use a multi disciplinary approach to express the poetic tale of a life fueled by creative inspiration.
Meilia Shofa – Ngganong Suko-Suko (The Happy  Ganong)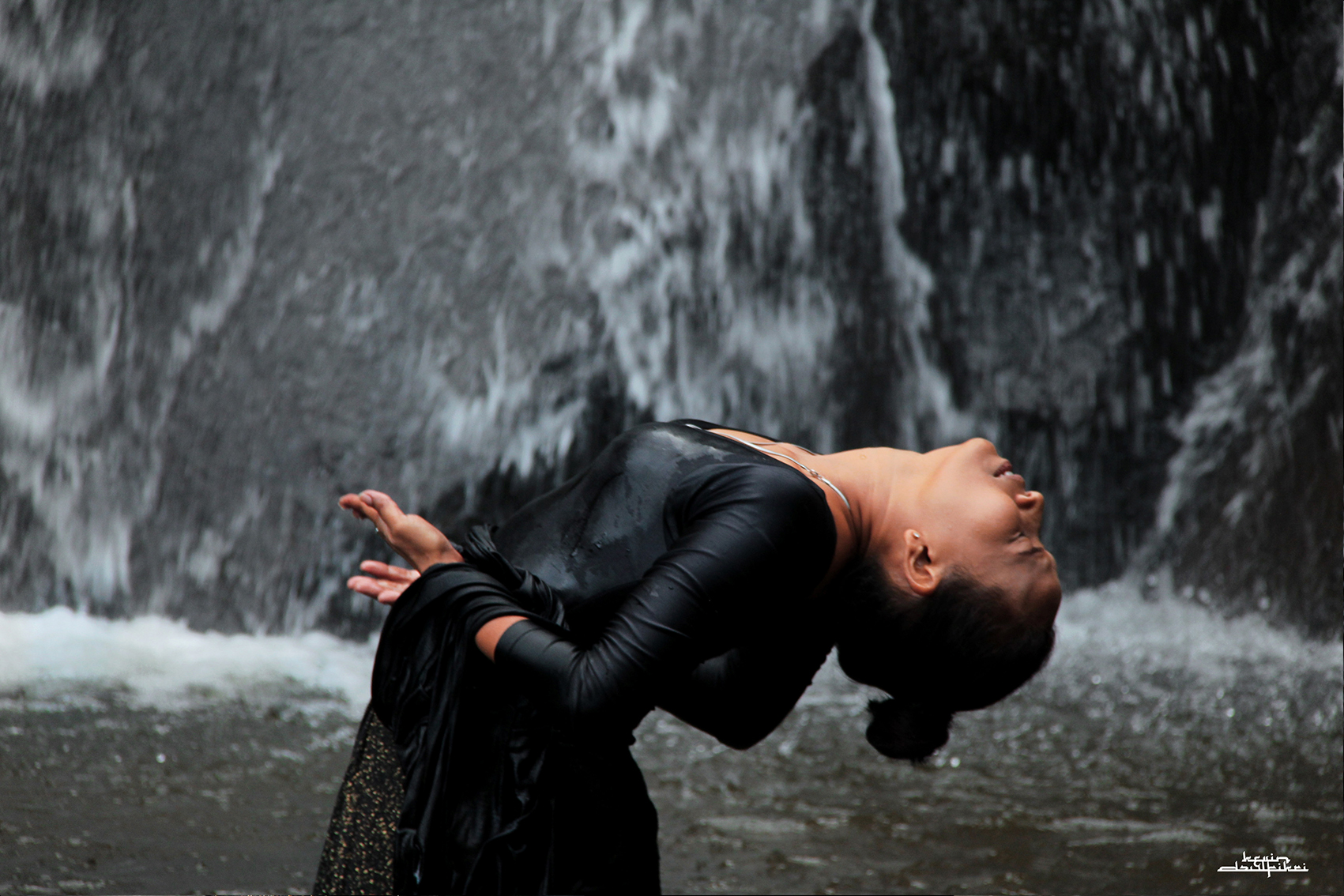 Synopsis
Ganong is name of  famous high rank officer in Bantaring Kingdom of East Java who has divine power, honest, distinct personality and also soft hearted and funny. He is loyal to his king, kind, energetic and entertainer too. But he is not a good looking guy.
Dancer will interpret his personality from his entertaintment side and bringing the moral message
"Don't judge the person by how she or he look like"
Nathaniel Finley – Windscreen Remembrances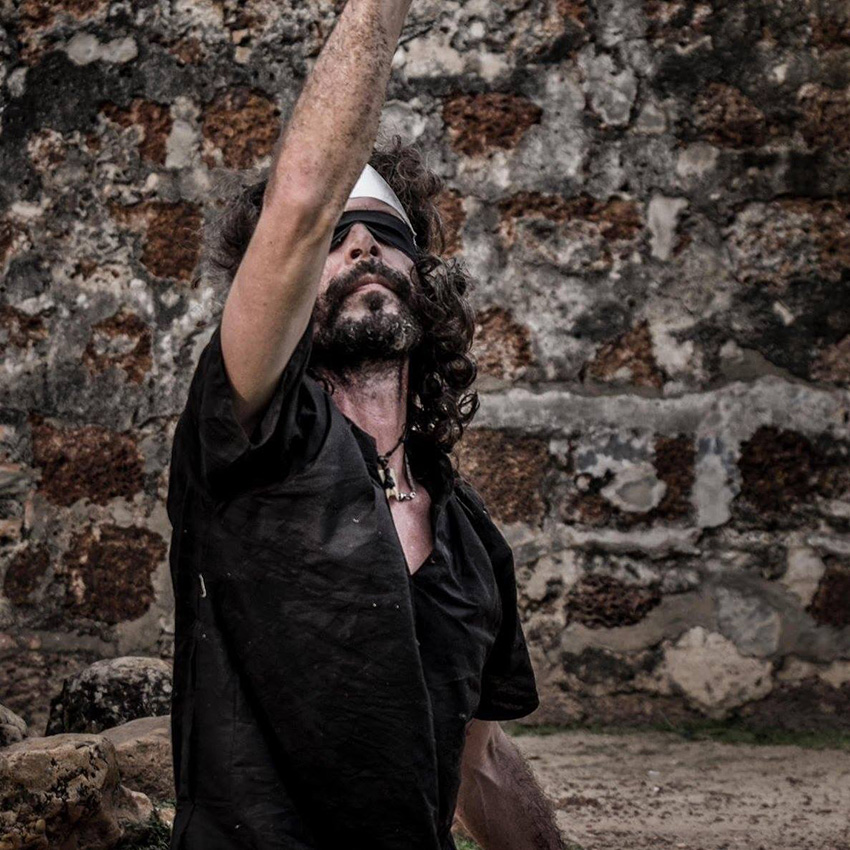 Synopsis
When driving the tractor trailer at 100 km an hour, lots of insects, butterflies and sometimes even birds get smashed against the windscreen. I want to remember these little lives in my mapping this year. I will probably use spoken word and dance.
Nuranani Maman Irmant,  – Klana Bandopati Dance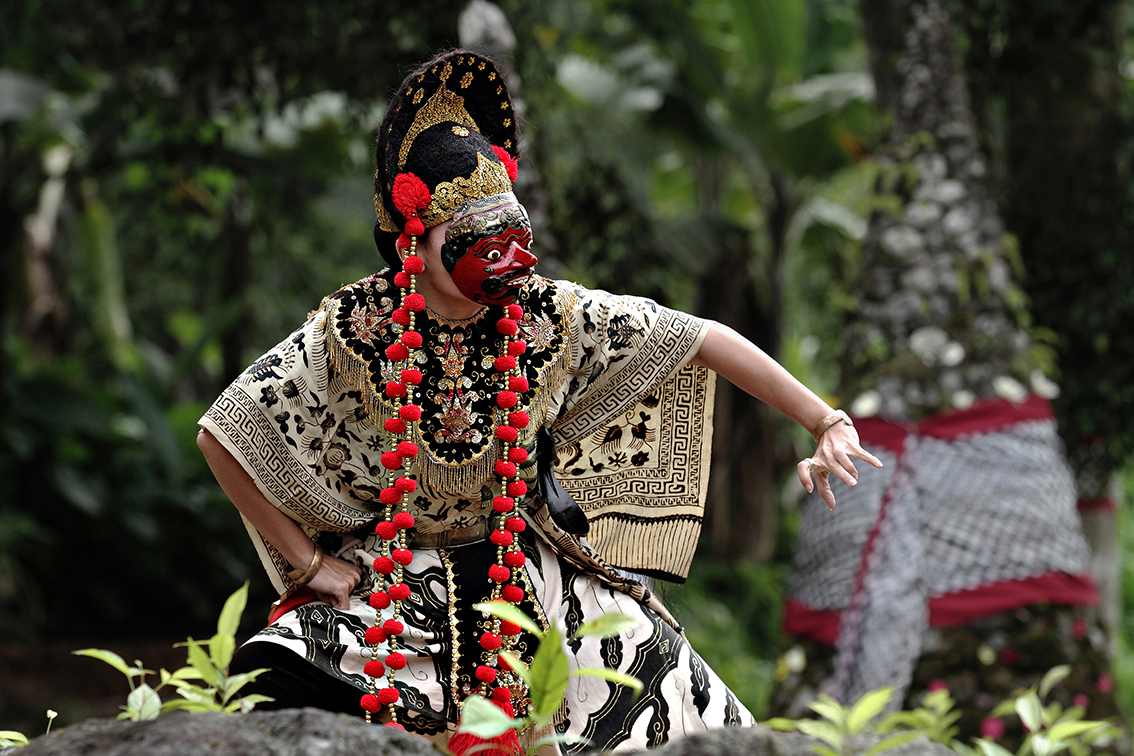 Synopsis
Losari mask dance created by Prince Angkawidjaja about 420 years ago. This dance was originally created to spread the religion of Islam. Different from the Cirebon mask dance from other regions that emphasizes character development of human nature that lead to value filosofis. Klana Bandopati dance of strong character, strong and rough so requires good stamina, because this type of dance is very dynamic and more focused on the acquisition of energy intensity and technique of movement and inspiration characters. The figure is Prabu Klana Bandopati.
Shaun Duggan – Lovefall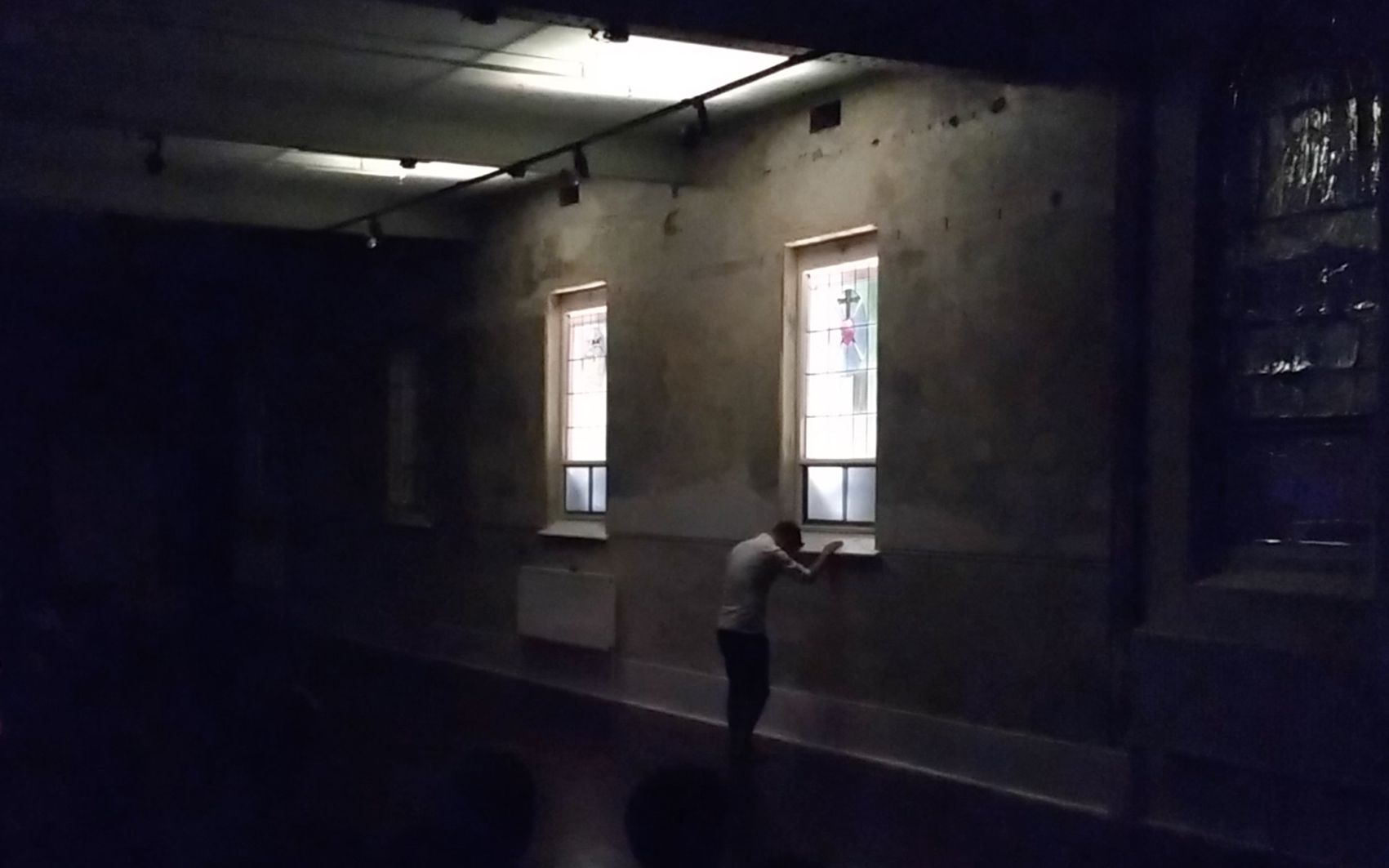 Shaun William Duggan is an Australian artist, printmaker and tutor, currently living in Canberra, Australian Capital Territory. He practices a variety of visual media techniques, primarily in printmaking, drawing, video, sculpture, performance, and installation. His practice involves an intuitive response to materials and processes, through which he seeks to explore the human relationship with different environments and systems, be they natural, structural, or even internal
Myfawny Hunter & Susannah Keebler – Nothere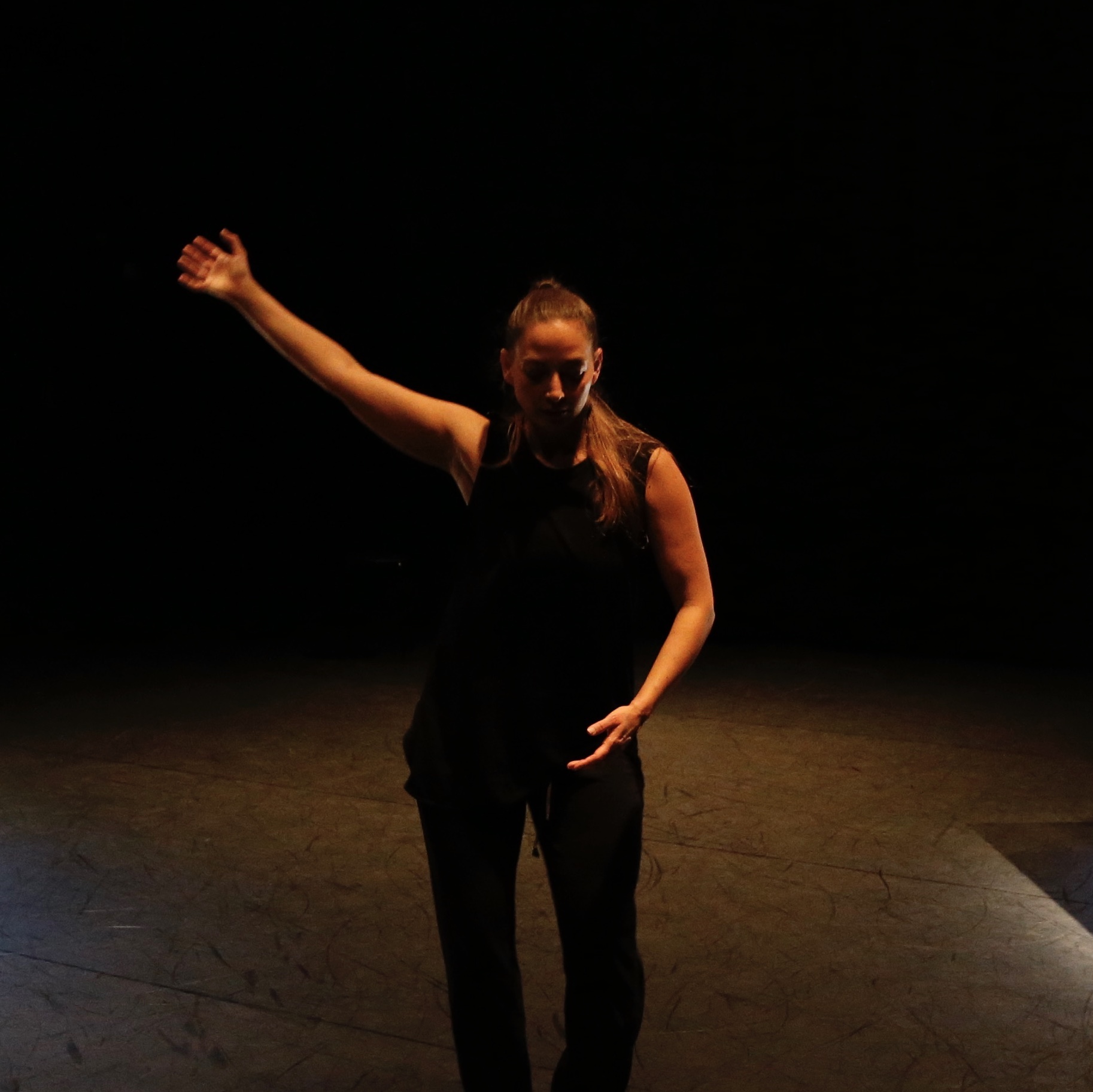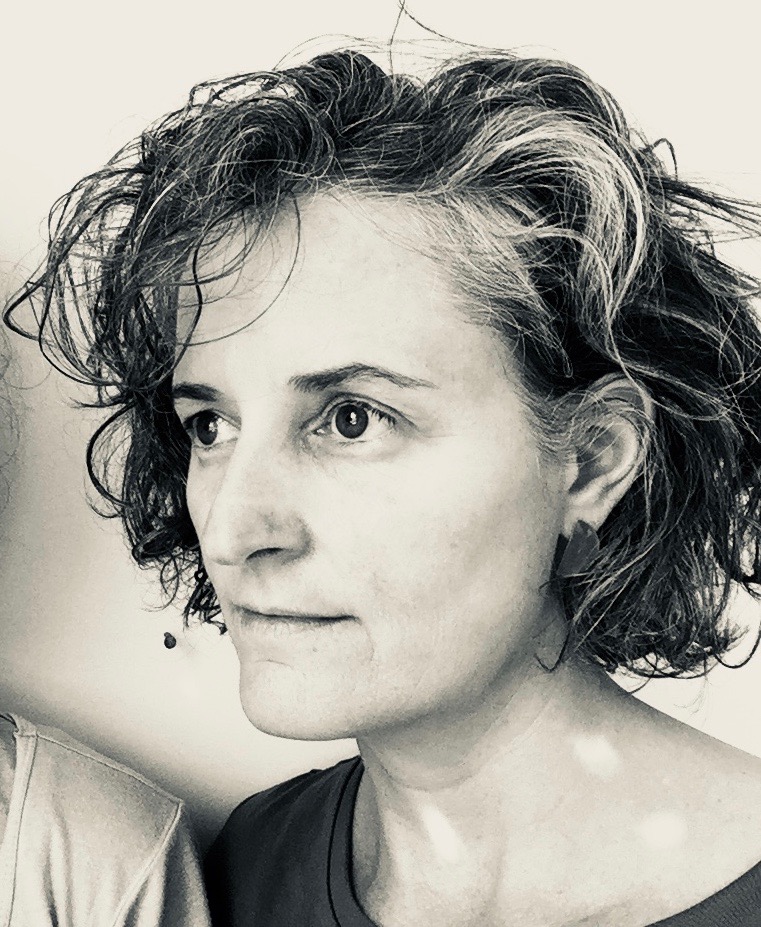 Synopsis
NOTHERE dives into the spaces between self and other, here and there, no here, not here. Susannah Keebler and Myfanwy Hunter provide an intimate portal into re-imagining our deeper human impulse towards co-becoming. One waits, waits to be called. Waits on the senses. We respond using sensing tools to disrupt habitual spirits with micro-macro observations and applications of the whispering voice, the full-bodied voice; the trembling body, the fluid body; the containment and the emancipation of the human form.
Tajudin Tajudin – Taksu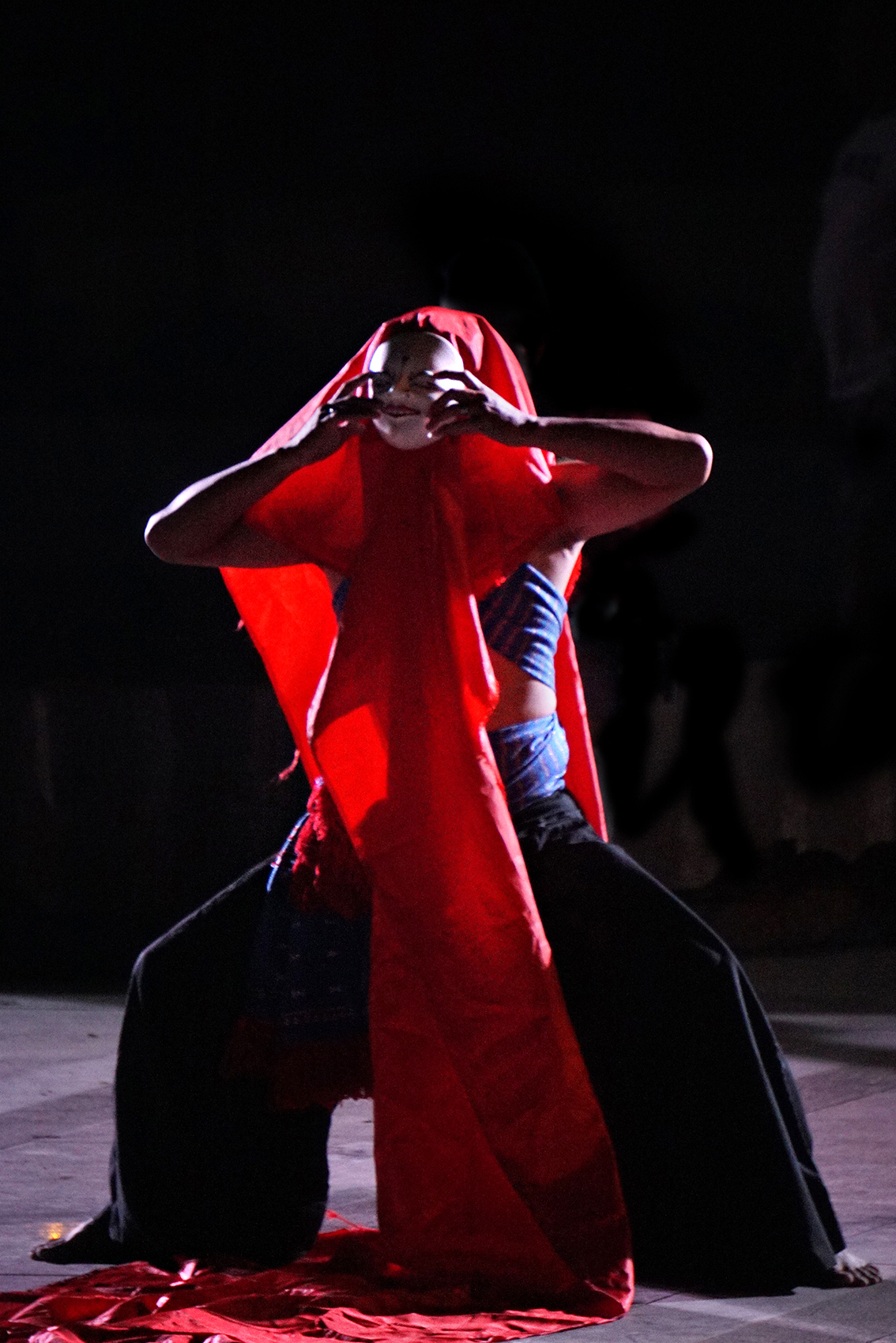 Synopsis
Human born bringing his energy as like Taksu born and growing without we asking for it. It's natural to grow become strong. The continuing process  will make taksu stronger
Yuan Ning Tseng – Whereabouts #2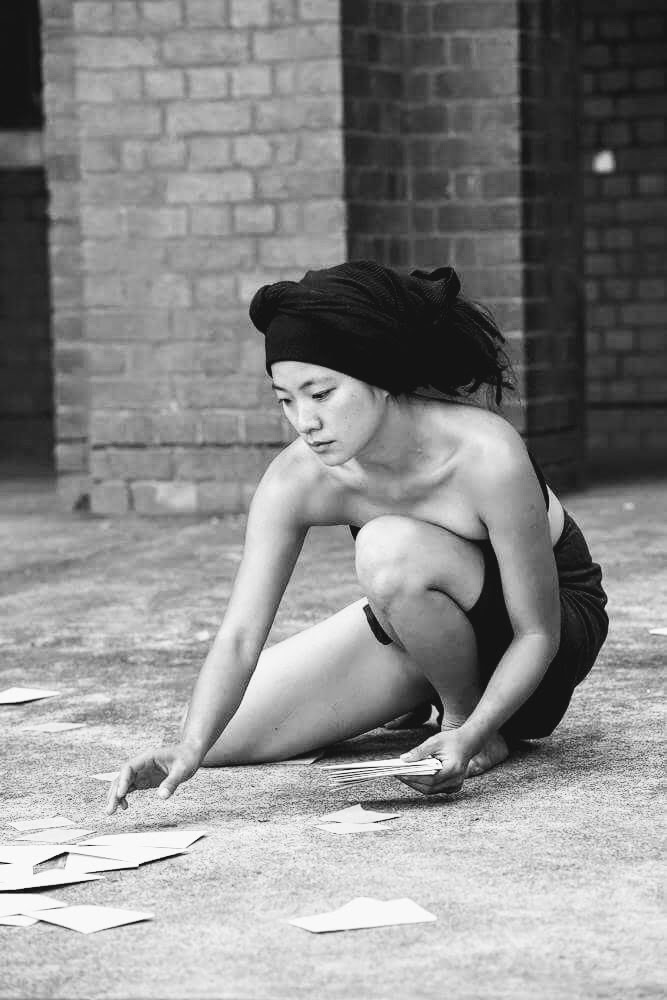 Synopsis
I see myself traveling in the journey.